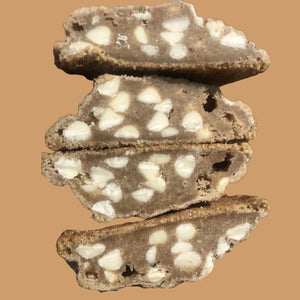 Our regular (brown & white sugar blend) cookie base with just a touch of cinnamon, vanilla chips, and rolled in cinnamon and sugar before baking (like our snickerdoodle).  Welcome our SINNAMON BUN! It's just sinful.
Love, love, love
Craving more as I type this❤
"Chef's Kiss"
"Chef's Kiss" .... my husband's fav so far!
Irresistible
I never get disappointed every time I try a new flavor. But this one are extremely delicious
My all time favorite
Just the best! Seriously. Need more!