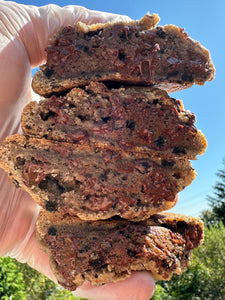 Our Brown/White Sugar base, semi sweet chips with crushed Oreo cookie pieces mixed in!
Started as a joke
I mean the guy can pound sand but these cookies are phenomenal. Halfsies just never miss.
Best Halfsies Cookie!!!
I've had my fair share of halfsies cookies and this one has been my absolute favorite! Perfect balance of chocolate chips and oreo pieces— it's delicious!