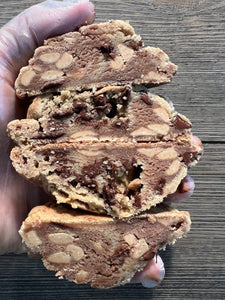 We took nutella with PB chip and PB with chocolate chips and slapped them together.
Delicious
These cookies were so soft and delicious. The flavor was amazing!
Sooo good!
I'm usually not a big Nutella fan but this cookie has the right amount! Soo good!
The Perfect Twist
Excellent combination of chocolate and peanut butter! One flavor doesn't over power the other, and eat bite leaves you wanting more!