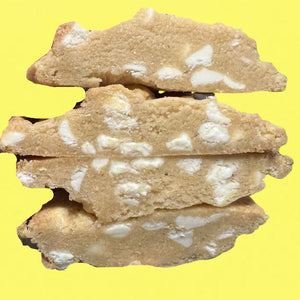 Our delicious Honey Base with a flour/corn meal mix a vanilla chips.  Delicious. 
Simply Delicious 😋
My FAVORITE COOKIE.
Yummy Cornbread Flavor with a Touch of Honey
Delicious
I love the idea of cornmeal in whatever batter Halfsies uses to make their gold. I can get a meal at Boston Market and replace the sorry ash cornbread they give with this divine cookie. Thank you Halfsies!!