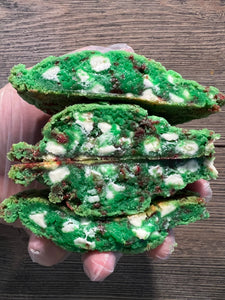 Green peppermint sugar cookie with white chips and crushed candy cane.
Delicious! Crowd favorite
Peppermint sugar cookie with white chocolate chips and (I think) candy cane is my new favorite thing. Will def be getting these again before the season ends.
Grinch Cookies
These cookies are delicious! They are so fun and festive! Great addition to the holiday lineup.