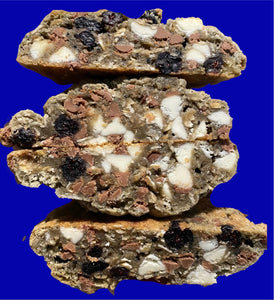 We added blueberry pie filling to an Oatmeal cookie with dried blueberries, cinnamon chips, and vanilla chips to give you an absolute comfort food cookie.  Delicious!
Blueberry Crisp Cookie
These cookies are so tasty! Perfect combination of oatmeal, blueberry, and a little extra taste of magic!
YUM!!!
These cookies are beyond delicious!