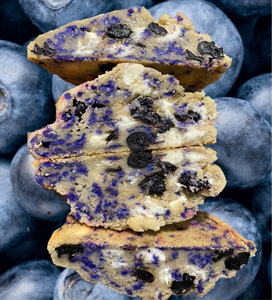 Our sugar cookie loaded with dried blueberries, vanilla chips, and purple sprinkles make this one a must have!
I loved the blueberries!
This was such a great cookie!
Great cookies
A lot of flavor packed into these. Great taste
Yum!
These cookies are so good! Especially when warmed in the microwave for about 15 seconds.
Very happy customer
Every batch of cookies have been absolutely wonderful. From the taste to the texture 100% perfection
Absolutely delicious and fast shipping thabks!