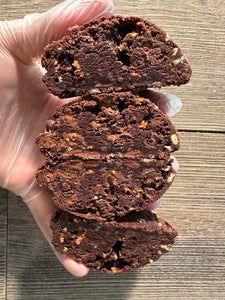 When Tin Barn Brewing told us they wanted a cookie made with (and inspired by) their new Brownie batter stout, we couldn't resist.  It's our chocolate cookie with some Stout added, milk chocolate chips, and loaded with autumn sprinkles.  So good! 
Chocolate Deliciousness
Another OUTSTANDING COOKIE! Craving Chocolate this is the one you have to have.